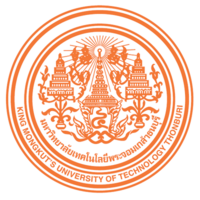 The International Senior Project Conference (ISPC) is an annual event that showcases the projects of 4th year students in the field of Engineering. ISPC will give opportunity to students to show their capabilities in their respective fields. Moreover, ISPC will give students the opportunity to exchange academic ideas with students from other leading universities in Asia. This will also serve as an avenue for students to advertise their projects as a potential innovative product in the future. To top it all, ISPC will also improve students? awareness of the cultural diversity thriving amongst Asians.
The 4th International Senior Project Conference organized by King Mongkut's University of Technology Thonburi (KMUTT) Faculty of Engineering invite and seeks for senior project presentations from invited academic institutions to promote international knowledge and cultural exchanges.  We invite submissions on engineering topics in, but not limited to, the following fields:
Chemical Engineering
Control System Engineering
Environmental Engineering
Instrumentation Engineering
Mechatronics Engineering
Civil Engineering
Electronics Engineering
Food Engineering
Material/Tool Engineering
Electrical Engineering
Computer Engineering
Embedded System Engineering
Industrial/Production  Engineering
Mechanical Engineering
Telecommunication Engineering
Program Details:
Program: International Senior Project Conference in Engineering and Technology 2014
Venue: King Mongkut's University of Technology Thonburi, Bangkok, Thailand
Date: 27th March 2014 to 29th March 2014
Important Dates:
Abstract submission deadline:  10th February 2014
Acceptance Announcement: 1st March 2014
Registration deadline:  7th March 2014
Note: 15-minute oral presentation (including questions and answers) or poster presentation (A1 poster (59.4cm × 84.1cm))
How to apply?
Step 1 : Apply for the program
Gather information of program offered by international organizer
Seek for advice from home faculty before apply
Apply
Receive offer letter from organizer
Step 2 : Apply for UTM funding and approval
Complete application form
Submit form and supporting documents to UTM Office of International Affairs through the dean of faculty
Receive approval letter from Office of Deputy Vice Chancellor (Academic & International)
Apply for cash cheque
Step 3 : Application for going abroad
Complete application form and documents required by Office of Student Affairs & Alumni (HEM&A)
*Collect form at Office of Student Affairs (HEM&A)
 Submit form and supporting documents to Office of Student Affairs & Alumni (HEM&A) through the dean of faculty
P.S. KMUTT will support 2 main presenters (2 projects) and 1 accompanying lecturer. This includes a 2-night accommodation, food and local transportation from 27-28 March 2014. For project presentation, at least 1 oral presentation is required. Please note that the two students will share a twin room and the lecturer will have a single room.
Related Document can be download at here:
Application form_for KMUTT student_13Oct13
Note : Application MUST be submitted to UTM Office of International Affairs through Dean/ Deputy Dean of faculty. Click here for application procedure. Please DO NOT apply direct to the host university.