Requirements and Eligibility
Registered as an active student at home university.
Have a good command of the English Language.
Have a good health condition.
Be physically present at home university at the time of application.
Must agree to enroll at UTM as described in the program plan.
Must agree to abide by the rules and regulations of UTM or placement provider.
Should demonstrate empathy and understanding of cultural difference.
Should demonstrate excellent personal skills.
Agrees to be responsible for the costs incurred.
Application Procedures
Fill up the online application form – Research Internship/Attachment Application Form
UTM International will do application review and clarification.
UTM International will forward the application to the Host Faculty for their review and approval.
The offer letter will be issued out after faculty's approval.
Application Period
| | |
| --- | --- |
| Internship | Application Deadline |
| All year-round | 3 months before program's commencement |
a
Faculties and School
Incoming students are required to browse through the link below for the faculties and school that available for research internship/attachment.
Information Sheets
Visa Requirement
Arrival and Accommodation
Dress Codes
Students are expected to be clean, well groomed and dressed in a manner appropriate to the Malaysian custom or norms. Students must maintain a professional appearance by wearing collared shirts/t-shirts, shoes, slacks or long skirts while attending classes and/or on official visits to Faculties/Administration building.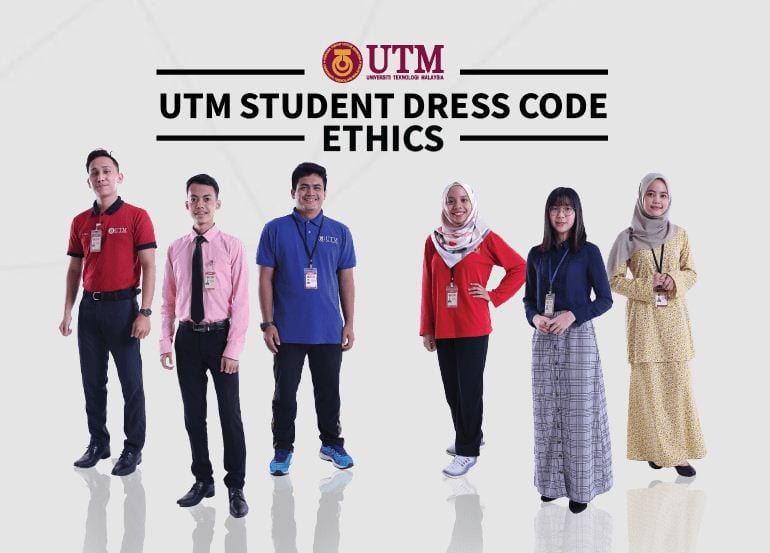 Avoid WEARING INAPPROPRIATE CLOTHING or FOOTWEAR including:-
a) Short skirts or shorts.
b) Round-neck T-shirt.
c) Sleeveless shirts.
d) Tight slacks/pants.
e) Slippers/ sandals.For male students, hair must be neatly trimmed and reasonable in length, colouring and freestyle hairdo are strictly prohibited.All visible body piercing is prohibited except for female's pierced ears.
Program Completion