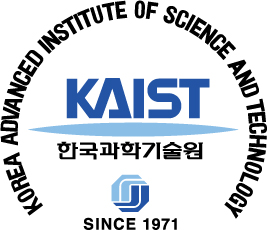 Korea Advanced Institute of Science and Technology (KAIST)
KAIST, South Korea's first and top Research University for science and technology, founded in 1971, is growing into a globally competitive institution by producing elite scientists and engineers, critical for the nation's economic take off.
KAIST is comprised of three campuses: the Main and IT convergence campuses are located in Daejeon and the Business School in Seoul. It possesses a diverse student body including citizens of more than 70 countries and teaches most undergraduate courses in English.
KAIST strives to address the global challenges facing humanity through competitive research innovation and convergence. This vision has led to the establishment of KAIST Institutes (KI) specializing in core technologies such as information technology convergence, nanotechnology, biotechnology, etc. KI is also revving up interdisciplinary research to contribute solutions to energy, environment, water and sustainability (EEWS) issues.
KAIST fosters the innovation and creativity of global "thought leaders" who no longer abide by the boundaries between disciplines and departments, but instead work under the greater umbrella of academic convergence.
As a leading global research university, KAIST now has over 600 students from 70 different countries and this diversity requires us to promote global understanding and cultural awareness.
Program Details
Duration
Spring Semester 2014
Specific Requirement
– Minimum 1 year of full-time study at a partner university
– GPA of 3.0 or better (on 4.3 point scale) or equivalent)
– TOEFL iBT 80 its equivalent in other English language proficiency test
KAIST Student Exchange details
– Incoming Exchange Program Information (KAIST, Spring 2013)
Application Information
1) Apply on-line2) Print and send required document to :KAIST International Relations Team,
291 Daehak-ro, Yuseong-gu,
Daejeon 305-701, Republic of Korea
Documents required by KAIST
1) Application Form(printed version with a coordinator's signature)2) Current original transcript(s) (All transcripts must be in English or accompanied by a certified translation.)3) Statement of Purpose (one page, word processed only)4) Three passport-size photos (write your name on the back of every photo), (No larger than 55mm x 45mm and not
smaller than 50mm x 40mm).5)  English Language Proficiency Record(if any)6)  Copy of Passport
Deadline

15th October 2013