DEVELOPMENT OF GREEN DEVELOPMENT IN ASIA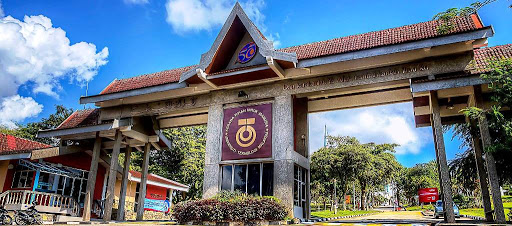 KEY INFORMATION
Code: UTM-EDU10.
Taught During: Session 1 only (14 – 25 February 2021).
Coordinator: Prof. Dr. Lee Chew Tin.
Synopsis/Objectives: This short course shares the various low-carbon actions including the enabling green policies, sustainable green technologies for major sectors (land use, energy, waste, water, food), the systemic measuring and monitoring tools for managing climate change, and innovative and inclusive cooperation to bridge the existing gaps and to leapfrog the green growth in Asia. In addition, Active Learning and Innovative Thinking method will be used to extract problem and propose innovative solutions towards low carbon society, notably formation of zero-waste society.
PROGRAM DETAILS
Activities: Orientation and Learning, Presentation, Tours and Cultural Activities.
Orientation (UTM-i) and Cultural Activities.
Sustainable Development with Green Thinking – Low Carbon and Sustainable Development Goals.
Environmental Footprint Tools: Carbon footprints and Life cycle analyses (LCA).
Green-campus Activities by UTM Green DNA Society.
On-site learning of aquaponics.
Project Preparation and Presentation.
Hands-on demo of food waste composting with UTM Green DNA students in campus or school children or local community.
Hands on Prototyping of household food waste composting bin.
Johor Tours (Oldest Wetland in South East Asia and/or visit Kelong fish catchment site at Kukup Island).
Jungle trekking in Gunung Pulai National Park.
Learning Scope:
Innovate a household composting prototype bin.
Understand the basic concept of a household bin inclusive of logistic thinking (enabling storage and delayed transportation).
Calculate mitigation of greenhouse gases if waste collection is minimised (compared business as usual landfill vs. minimised collection with compost bins).
Inclusiveness: Active Learning Workshop to brainstorm solutions for the formation of zero-waste society for outreach to community (School, Local Authorities).
Duration: 12 days including day of arrival and departure.
Language Proficiency: English.
Fees: USD1,500 per person includes cost materials, airport pick-up (Senai Airport Only), accommodation, local transportation, excursions (site demonstration of food community food waste composting), jungle trekking, and partial meals during program.
*Price subject to changes.
Credit Transfer: Not applicable.
Application Deadline: 15 January 2021.
Who can apply?
International students (with recommendation letter from International Office).
International non-students (with recommendation letter from employee).
Important Notes: 
A minimum of 10 participants are required to form the program.
10% discount applies for a group registration of 10 participants.
6% GST (Government Service Tax) may applies in year 2021.
PROGRAM COORDINATOR
Prof. Dr. Lee Chew Tin
School of Chemical and Energy Engineering
Faculty of Engineering
Universiti Teknologi Malaysia
Email: ctlee@utm.my