UTM TROPICAL RAINFOREST SUMMER SCHOOL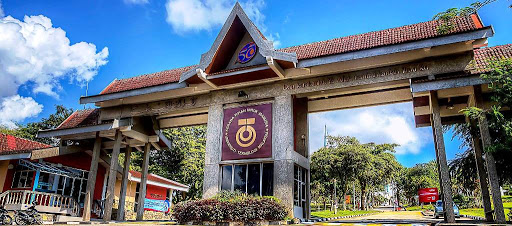 KEY INFORMATION
Code: UTM-EDU06.
Coordinator: Dr. Ezza Syuhada Binti Sazali.
Synopsis/Objectives: Aims to promote scientific research in producing by-products from tropical forest natural resources and investigating its characteristics from forest information. Participants will be exposed to several theories and practices of exploring Malaysian tropical rainforest biodiversity.   
PROGRAM DETAILS
Activities: 
Course 1: Plants Extraction and Soap Making.
Course 2: Colour – Inside Outside Petri Dish.
Course 3: 'Tudung Saji' Weavers.
Course 4: Tropical Forest Informatics.
Course 5: Making Glass Art.
Course 6: The Secret Journey of Henri Becquerel.
Course 7: Bio-Detective.
Course 8: Rainforest and Jungle Crossing.
Learning Scope: Outdoor exploration activities to interact and observe the amazing ecosystem and biodiversity of a tropical rainforest. Participant will also have the opportunity to use tropical rainforest natural resources and sample data to apply research-based technologies in Chemistry, Mathematics, Physics and Biosciences at our laboratories. 
Duration: 2 weeks.
Language Proficiency: English.
Fees: USD1000* per person includes airport pick-up, accommodation, transportation, excursions, and meals during program.
*Price subject to changes.
Credit Transfer: Not applicable.
Who can apply? – International participants.
PROGRAM COORDINATOR
Dr. Ezza Syuhada Binti Sazali
Faculty of Science
Universiti Teknologi Malaysia
Email: ezzasyuhada@utm.my