INTERNET OF THINGS TROPICAL INTERNSHIP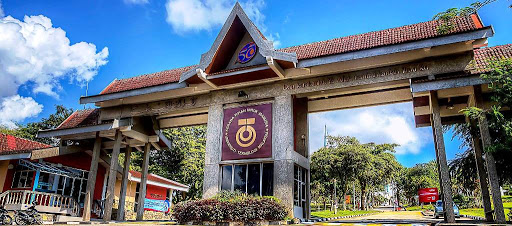 KEY INFORMATION
Code: UTM-EDU04.
Coordinator: Dr. Fauzan Khairi Che Harun.
Synopsis/Objectives: An introductory course to the internet of Things (IoT) hardware and software development. Participants will be staying in a laboratory expert in Internet of Things prototyping and able to learn 3D Printing, 3D Design, Programing, Raspberry Pi, ESP32, Arduino, Website and Mobile apps development, Embedded System Design, Microcontroller, Soldering and Electronic Prototyping. 
PROGRAM DETAILS
Activities: 
Orientation and Cultural Activities Innovation Development with Design Thinking.
Each student will be given a special project. Student needs to complete their project within the time given with help of mentor.

Johor or KL Tour.

Database and Internet of Things Microcontroller.
ESP32/NODEMCU/WEMOS Mini.
Visit to Tioman/Perhentian Island (Weekend)Mobile Apps Development.
Seafood Dinner by the Sea.
3D Design and Printing.
Project Integration and Prototyping.

Closing Picnic by the Farm.
Learning Scope:
Internet of Things Design.
3D Design.
3D Fabrication.
Soldering.
Assembly.
Packaging.
Programming with Mobile Apps (Block Programming).
ESP32.
Raspberry Pi.
Programming.
Mobile Apps with App inventor.
At the end of the program, participants will be able to:
Innovate a product using design thinking method.
Understand basic concept behind internet of things and sensors.
Write program to use various sensors and transducer through the Internet.
Write mobile apps program with MIT App Inventor to control the sensors and transducers.
Design 3D Model using Fusion 360 and Print using 3D Printer.
Use Artificial Intelligence to control sensors and actuators.
Duration: 10 weeks.
Language Proficiency: English.
Fees: USD2500* per person includes cost materials, airport pick-up (Senai Airport Only), accommodation, transportation, excursions, and meals during program(day time).
*Price subject to changes.
Credit Transfer: Not applicable.
Who can apply? – International students.
PROGRAM COORDINATOR
Dr. Fauzan Khairi Che Harun
School of Electrical Engineering, Faculty of Engineering
Universiti Teknologi Malaysia
Email: fauzan@utm.my