Erasmus+ CBHE Projects: A Sharing Marathon featuring UTM Project Leaders and Members
On 15 October 2020, Thursday, UTM International organised a sharing session on Erasmus+ Capacity Building for Higher Education (CBHE) in conjunction with the 4th global edition of #ErasmusDays that lasted from October 15 to October 17, 2020. The programme focused on projects in which Universiti Teknologi Malaysia (UTM) has been participating as Coordinator and Partner. It also featured UTM staff, who become the leaders and members of those projects. Launched as an initiative of the Erasmus+ French National Agency on the 30th anniversary of Erasmus+, #ErasmusDays consists of a series of events organised all over Europe and beyond. It is an opportunity for the organizers to spread the word about any projects that have been launched, as well as to share their experiences and showcase the impact of their work.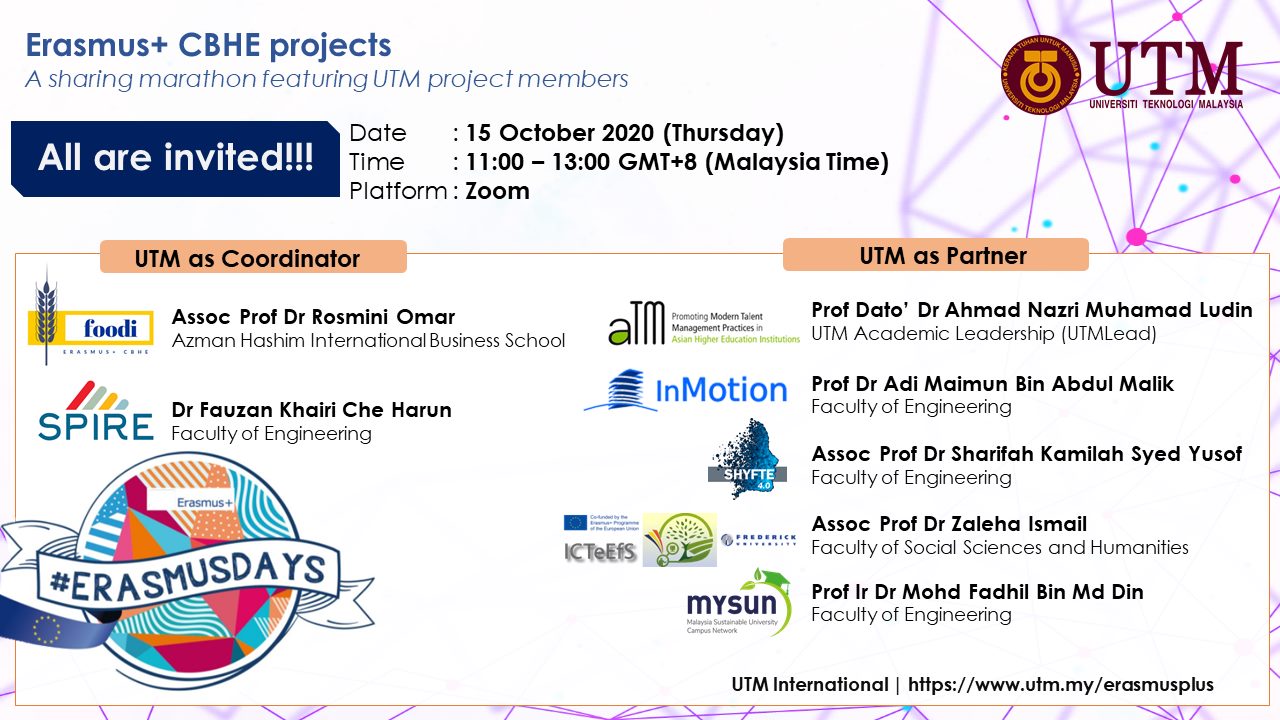 ---
Videos from the sharing session
Please kindly click the button of each logo to access the recorded videos from each session.
[ngg src="galleries" ids="3″ display="basic_imagebrowser"]