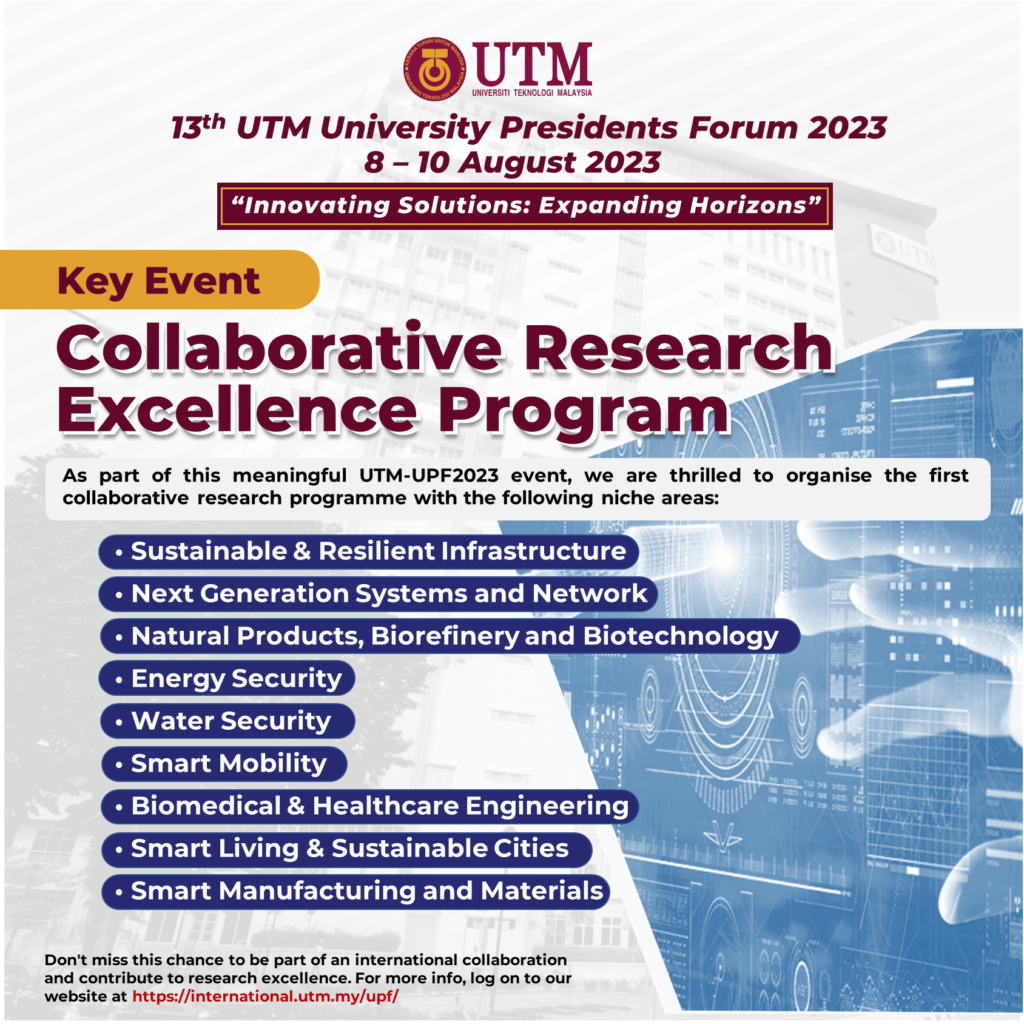 Collaborative Research Excellence Program for UTM University Presidents Forum 2023
Date: 10 August 2023
Time: 10.15 am – 12.10 pm
Venue: KSL Hotel & Resort
Join us at the 13th UTM University Presidents Forum 2023, themed "Innovating Solutions: Expanding Horizons," and be part of our Collaborative Research Excellence Program. This program offers a unique opportunity for universities worldwide to collaborate, address global challenges and create innovative solutions aligned with UTM's signature areas.
Our focus areas include:

• Sustainable & Resilient Infrastructure
• Next Generation Systems and Network
• Natural Products, Biorefinery and Biotechnology
• Energy Security
• Water Security
• Smart Mobility
• Biomedical & Healthcare Engineering
• Smart Living & Sustainable Cities
• Smart Manufacturing and Materials
Through this program, we aim to promote niche areas in research, discuss effective strategies for their establishment within universities and share best practices, challenges, and opportunities for their development.
Don't miss this chance to be part of an international collaboration and contribute to research excellence.