Key Information
Code: SS16.
Taught During: Session 1 and 2.
Course Coordinator: Dr. Noor Aimran Samsudin .
Prerequisites: Nil.
Background: 
This course is anticipated for:
Architectures, urban planners, urban sociologists and design professions students that interested on urban cultural heritage & cultural landscape;
Local authorities or planning agencies;
Heritage Advocates/Managers/ Educator;
Members of Heritage Movements and NGOs who have strong interest towards understanding the diversity of Asian Heritage;.
Researchers / Postgraduate Students.
Details
Objectives:
To enhance participants' capability of working in teams as well as interacting in an international level.
To sharpen participants' creativity, broaden and deepen their knowledge in urban design and heritage conservation.
To expose participants' with the current practice of urban design and heritage conservation globally.
Content:
An introduction of Malaysian architecture style.
Culture of Malaysia-History, People & Town.
The morphological of the urban form in Malaysia.
Urban design & conservation from Malaysia experience.
*Subject to any changes
Duration: One (1), Two (2) and three (3) weeks.
Fees: USD 500 (1 week), USD 1,000 (2 weeks) and USD 1,500 (3 weeks). The fees include course materials, airport pick-up, accommodation, transportation, excursions, meals.
Application Deadlines: Two months prior to the commencement of course.
Who Can Apply:
Local and international students.
Participants need to apply in group not less than 15 person per group
Click HERE to download the course's poster!
Program
*Depend on participant/group/institution request.
Course Coordinator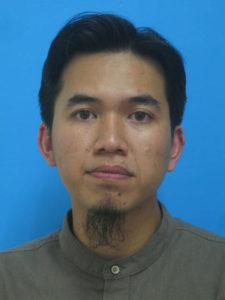 Dr. Noor Aimran Samsudin
Faculty of Built Environment and Surveying
Universiti Teknologi Malaysia
Email: nooraimran@utm.my